A few years ago I was at a crossroads. Having been a successful songwriter for over 2 decades (with a few #1 records and a Grammy nomination to my credit), I found myself navigating an industry I barely recognized. The music business had changed so much and so had I.  I thought about writing a book about it but I was full of apprehension. Was I a good enough writer?  What if it didn't get signed? What if nobody read it?  I didn't feel like I needed to go into therapy per se, but I definitely needed to talk to someone. I needed help fighting my fears.
I met C
indy through a mutual friend. She told me about her program, Reinspire Your Life. I felt like she was someone I could talk to. Plus, she was warm, enthusiastic and funny. My kind of girl. I signed on.
Cindy kept me focused. She called me out on my sporadic negativity. She reminded me that when we truly believe in something, anything is possible. After every conversation, I was raised up. Inspired. Ready to write another chapter. Thing is, no matter how independent we are, if we are human (which most of us are), there are days we are not so strong. Days we have doubts. Days we need somebody to remind us of who we are. Cindy is really good at that. She cares. And she believes in what she's doing. We're not in this alone.
My book, "Confessions of a Serial Songwriter" was released in stores on March 22, 2016. Thank you Cindy Warden, for kicking my butt!
Update: The audio version of Shelly's book led to her second Grammy nomination  – this time, for Best Spoken Word Album.
Purchase Shelly's, "Confessions of a Serial Songwriter" here.
Shelly Peiken
When I started working with Cindy, I was often in a state of disaffection. She helped rekindle my passion for what I do and kick my professional life up a notch. I think the biggest reason this happened was Cindy's constant reminder to do what feels right, not just what you mental calculator says you should do. This really reconnected me to my inner motivations and allowed me to filter out the noise. I've since begun several projects I'd been avoiding, and recently, my a cappella group, "Who's Your Daddy" was given the honor of singing the national anthem at the Knick's game at Madison Square Garden.
Cindy is insightful, caring, energizing and wise. I have rediscovered a freedom and joy in my life that has gone missing for some time. I can't thank her enough.
Adam Gorgoni
After years of false starts, setbacks and disappointments, finally my life had flatlined. That's when I began working with Cindy. She resuscitated me and put me on the course to new life! She's taught me the importance of identifying what I truly value and desire, as well as how to align my thoughts and decisions with what matters the most to me. She's helped me to renew my mind by challenging me to change the way that I think. As a result my whole world is different. It is filled with hope and freedom. Because of her love, support, encouragement and guidance, I've been empowered with the confidence to "show up," to build and LIVE the life I've always dreamed of. Working with Cindy has LITERALLY changed my life!
*Update: During our work together, Courtney became a top ten finalists on THE VOICE.
Courtney Harrell
I wish I could pay Cindy $1,000,000 per session because that's what working with her has been worth to me.
After several failed relationships, I noticed patterns repeating in my life that brought me great unhappiness. I was lost. I believed I was unworthy of love – and fearing abandonment, I was always anxious and looking to others for validation and comfort. I believed, somewhere deep down, that I could change if I just knew WHAT to shift.
I absolutely would not be where I am if it weren't for Cindy's incredible insight and guidance. I could write a novel about all the changes that have happened on the outside due to the sense of worth and confidence I've gained on the inside. Among the changes: I reconnected with my father after 15 years of anger and silence, I conquered my codependent behavior,  and I released two toxic relationships from my life with no fear of being alone.
The biggest thing with Cindy is that I never feel judged. She is always on my side. Another thing I really appreciate is that she practices what she preaches. Cindy's made the decision to course-correct several times in her own life and has done the work she teaches on herself.  This is exactly why I appreciate her, trust her – and also why she is so excellent at what she does.
Emily DePauw
I reached out to Cindy because I was eager to get my life back on track after the break-up of my marriage, but was feeling stuck in a never-ending cycle of confusion, guilt and depression.
I'm not kidding when I say that I got more out of my first hour of coaching with Cindy than I did years of counseling with various psychologists. Cindy is extremely intuitive and direct. She asked great questions that "opened me up," and help me gain a better understanding of myself and the dynamics in my marriage. Cindy's guidance helped me get past the guilt, depression, and state of anxiety that I've been trapped in for years – and the insights I've gained through working with her have not only equipped me with the knowledge I need to keep from making the same bad choices again, but empowered me with the ability to forgive myself, and move forward with my life with a new sense of relief and confidence.
Thanks, Cindy. You are truly a gift.
Tom Heller
When I started working with Cindy, I was at a breaking point. I owned my own business. (Correction: my business owned me.) I HAD NO LIFE. I felt stressed, depressed and hopeless – and I was getting sick all the time.
As soon as I started working with Cindy, the fog of defeat started to lift. She not only helped me get clear about what I REALLY wanted my life to look like; she helped me see that it was POSSIBLE. She gently guided me toward seeing that most of the obstacles in my way were of my own making, which meant I could change them—and she gave me the mindset tools to do that. She never gave me the answers, but asked heartfelt questions that led me to uncover my own truths. From there, I started recreating my life on my own terms.
Cindy offered me the support and accountability I needed to rise above my fears and transform my business into a whole new (and much more fulfilling) venture. My income has more than doubled with half the effort, giving me the time and the resources I need to pursue artistic passions I'd dismissed and put on the back burner for over 20 years.  The life I wanted is no longer just a pipe dream. I'm relaxed, fulfilled, happy and lovin' my world. Friends and family have noticed the remarkable changes in me and asked, "What happened to you." I tell them, "Cindy Warden happened to me." I don't even want to think about where I'd be without Cindy. She truly changed my life.
Lisa Lynn
I started working with Cindy because my life felt "meh." Nothing was really wrong. Nothing was really great. I didn't want to accept things as they were but, instead, set out to play an active part in making my life better.
It's not often you meet someone like Cindy – who is so intelligent and perceptive –while having such a warm wit about her that makes you feel completely comfortable and totally at ease. She has a knack for asking that "one" question that zeros right in on an issue. It's hard to describe the epiphanies that occurred during my coaching sessions. Whether I was talking about work, relationships, my weight or stress,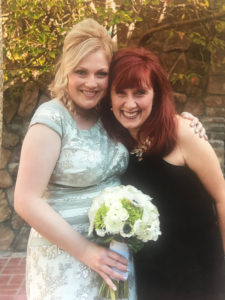 Cindy helped me peel back the layers and make realizations I never would have come to on my own – giving me a better understanding of what I want for myself and how I want to show up in the world. Cindy is truly an exceptional asset in anyone's life. (She even officiated my wedding!)
Hartley Powers
Cindy is simply superb. After a few years of primarily focusing on the care of my young daughter I was ready to return to building my profession as a musician. Cindy is so talented at helping you discover that you do have time for it all. Most importantly, my time with her revealed to me the habits of mind that were preventing me from getting to where I wanted to be. Working with Cindy was exhilarating.
Josh Lucan
After some disappointing relationship experiences, I chose to work with Cindy to clear blockages in my life that were that were preventing me from finding love. Within our first two sessions, Cindy identified patterns I'd never been able to recognize in myself that were holding me back from being in the kind of relationship I truly wanted. With her guidance, I've been able to change those patterns, shift my mindset, outlook, and energy to be much more positive. She's helped me put a lot less pressure on myself and trust in life unfolding as it should. I feel a lot more relaxed and at peace. I worry less and trust in the Universe.
Working with Cindy feels like having a supportive, positive, close friend.  She is very warm and inviting, but is not afraid to be tough with advice that you need to hear. If I had to name a benefit of working with Cindy that I didn't expect, it would have to be all the tremendous shifts I am seeing in my dating life within just 3 months of working with her.
I would wholeheartedly recommend Cindy's services to anyone who wants guidance and support in overcoming any roadblocks that may be impeding them from achieving their goals in life.
Jaime
I reached out to Cindy because I was feeling stuck in my life. As a cellist, I'd moved 11 times in the last 10 years for the sake of my music. Yet, my career wasn't moving forward in the way I'd hoped. I was showing up to every audition with a negative inner dialogue that was sending me into a nosedive and sabotaging my success and happiness.
I have only worked with Cindy for three months, but due to the changes she's helped me make in my thought process, I've noticed huge shifts in myself and the energy I put out in my music. For the first time in 20 years, I feel like it's okay to be me. I feel like I'm enough because I have so much to offer in this world. I have gone from sheepishly performing to letting my heart open up. I'm not only showing up at my auditions with a freedom I haven't experienced before, I'm now living in LA, performing with wonderful musicians, and receiving brilliant training from world- class mentors. Cindy is energetic, positive, and best of all she lets you know you can conquer the world. Without a doubt, she's bringing out the best in me.  Thanks, Cindy!
Karen Yeh
Cindy's brand of coaching – a mixture of compassion, tough love, cheerleading (not to mention, hilarity) – was exactly what I needed when I was feeling derailed by a series of career setbacks.
Right out of the gate, Cindy gave me some mindset tools that not only eased the depression I was feeling, but put me back in the driver's seat of my life. She got right to the heart of my struggles by helping me uncover the disempowering stories I'd (unknowingly) created about my career and other key events in my life – and guided me to reframe those experiences in ways that felt true to me and inspiring. Suddenly, I was no longer the victim of my circumstances. I felt empowered, lighter and happier. People even began responding to me in favorable ways I'd never experienced before. The biggest thing? I started thinking outside the box and within 3 months I created the career breakthrough I'd spent YEARS hoping for!
Working with Cindy is one of the best investments I've ever made in myself.
Scott Cherry
Before I started working with Cindy, I woke up every day afraid to step beyond the boundaries I built within my mind a long time ago. Stuck in old habits of self-sabotage, fear, and self-doubt, I was growing deeply discontented with my job, my life – my whole world. I wanted to break down the walls, to find the courage to start leading the life I WANTED to live.
Cindy inspired me to face my hurdles. She doesn't sugarcoat – she questions, and helps me uncover issues deep within on my own, then move beyond them. Even more so, she's given me great tools for navigating and rising above my fears. Today, I not only move through the world with more confidence than I've ever had before, I've stopped the old cycle of running toward safety and security, and am taking the steps to become the writer and entrepreneur I've always wanted to be.
Cindy's patience, humor and love have changed my life. I'm a different person today than I was when I began working with her. If you're in a place where life is dark, Cindy will allow you to shine and guide you toward endless possibilities.
Debi Rotmil
Cindy came to my life when I needed it the most. I was at turning point professionally and personally. She helped me find the clarity I needed – and the tips and guidance she gave me really helped me turn things around. Her honest, kind and caring ways, made me hear her loud and clear. She not only made me look at myself, but appreciate myself and rebuild the confidence that I needed.
Suzan Koc